Gramática y escritura en la educación secundaria: estudio de caso sobre los conceptos de los profesores / Grammar and Writing in Secondary Education: A Case Study on the Teachers' Concepts
Xavier Fontich Vicens

University of Exeter

Anna Camps

Universitat Autònoma de Barcelona
Palabras clave:
Gramática, escritura, conceptos, enseñanza, aprendizaje / grammar, writing, concepts, teaching, learning.ión.
Resumen
Resumen
La incidencia de la instrucción gramatical en los escritos de los alumnos es objeto de discusión. Se ha destacado la necesidad de incluir en el debate los procedimientos y los contenidos de enseñanza. En este texto abordamos estos aspectos desde la perspectiva de los conceptos de los profesores. Presentamos un estudio de caso sobre los conceptos de gramática y escritura así como de su enseñanza y aprendizaje de una docente de secundaria. Los resultados muestran la complejidad de estos conceptos y sugieren la necesidad de tomarlo

Abstract
This paper discusses grammar instruction in students' writing. The need to include teaching procedures and contents in the discussion has been underscored. In this article we deal with these aspects from the perspective of teachers' concepts. We present a case study over the concepts of grammar and writing along with their teaching and learning of a Secondary Education teacher. The results show the complexity of these concepts and suggest the need to consider them when proposing a new approach to teaching grammar.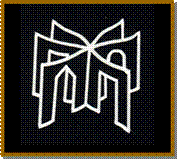 Cómo citar
Fontich Vicens, X., & Camps, A. (2016). Gramática y escritura en la educación secundaria: estudio de caso sobre los conceptos de los profesores / Grammar and Writing in Secondary Education: A Case Study on the Teachers' Concepts. TEJUELO. Didáctica De La Lengua Y La Literatura. Educación / TEJUELO. Didactics of Language and Literature. Education, 22, 11-27. Recuperado a partir de https://tejuelo.unex.es/article/view/2393

Tejuelo se publica bajo una licencia Creative Commons Reconocimiento-NoComercial-SinObraDerivada 3.0 España.