Metodologías activas. Un estudio de AICLE/CLIL en Tecnología e Inglés / Active Learning. A study of CLIC/AICLE in Technology and English
Susan Warburton

Universidad Católica de Valencia
Palabras clave:
aprendizaje cooperativo, Inglés, Tecnología
Resumen
Resumen: La importancia del idioma inglés para los alumnos universitarios hace necesario reforzar sus habilidades lingüísticas con el objetivo de que se conviertan en usuarios competentes en lengua inglesa. La finalidad de este trabajo es analizar el tipo de errores cometidos en la producción escrita durante el uso libre de la lengua inglesa, sin la realización de actividades gramaticales dirigidas. Para ello se utilizó la herramienta virtual Foro de la plataforma Moodle. Se planteó a los estudiantes una serie de cuestiones de carácter general relacionadas con noticias de actualidad en las que tuvieran que expresar su opinión en lengua inglesa. Se contabilizaron los errores cometidos por los alumnos y se analizaron los resultados obtenidos. Estos errores son en muchas ocasiones consecuencia de la inmediatez del discurso (los fallos de incorrección gráfica); fruto de estrategias de compensación en las que el alumno transfiere estructuras de su primera lengua a la segunda; y generalización de reglas gramaticales de la segunda lengua. El alumno no sólo necesita reforzar sus conocimientos gramaticales sino sistematizarlos a través de la práctica para así ir puliendo los errores cometidos.
Palabras clave: Foro; comunicación oral; análisis de errores; interlengua; inglés como segunda lengua.
Abstract: University students need to improve their language ability in English in order to become proficient language users. This paper aims to analyze the mistakes committed in the written domain during actual communication. An improvement in their performance in the grammar activities has been noticed but they still make mistakes when communicating without restrictions. The students were asked to debate and exchange opinions concerning current affairs in the news. The mistakes were recorded and analyzed. Different types were found: spelling mistakes consequence of the immediateness of the discourse exchange; mistakes as a result of compensation strategies using first language structures and generalization of grammar rules. Thus, students not only need to improve their knowledge of the rules but also to systematize it by practice in order to polish the mistakes committed.
Key words: Forum; Oral Communication; Error Analysis; Interlanguage; English as a second language.
Citas
COMISIÓN EUROPEA. (2007). Programa de Aprendizaje Permanente 2007-2013. Obtenido el 13 de mayo 2013, desde http://ec.europa.eu/education/404_en.htm
COUNCIL OF EUROPE. (2001). Common European Framework of Reference for Languages: Learning, teaching, assessment. Cambridge. Cambridge University Press.
Fortanet-Gómez, I. y Ruiz Garrido, M. (2009). Sharing CLIL in Europe. En Content and language Integrated Learning: Cultural Diversity. M.J. Carrió (Ed.). Peter Lang, 92 (pp. 32-73).
GENESEE, F. (1994). Integrating language and Content: lessons from immersion. Educatinal Practice Report, 11. Whashington. National Centre for research on Cultural Diversity and Second Language Learning. Obtenido el 1 de octubre 2014, desde www.ncela.gwu.edu/pubs/ncrcdsll/epr11.htm .
HOYOS PÉREZ, M.S. (2011). La enseñanza-aprendizaje de lenguas en Formación Profesional. Situación actual y perspectivas de futuro. Tesis doctoral, Universitat de València.
LLINARES, A., MORTON, T. y WHITTAKER, R. (2012). The Roles of Language in CLIL. Cambridge: Cambridge University Press.
MINISTERIO DE EDUCACIÓN, CULTURA Y DEPORTE. (2002). Marco Común Europeo de Referencia para las Lenguas: Aprendizaje, enseñanza, evaluación. Madrid: Anaya.
LASAGABASTER, D. y RUIZ, Y. (2010). CLIL in Spain. Implementation, results and teacher Training. Newcastle: Cambridge Scholars Publishing.
MEHISTO, P., MARSH, D. y FRIGOLS, M. J. (2009). Uncovering CLIL. Oxford: Macmillan Education.
SAN ISIDRO, X. (2010). An Insight into Galician CLIL: Provision and Results. En D. Lasagabaster, D. y Y. Ruiz de Zarobe, (Ed..). CLIL in Spain: Implementation, results and teacher Training. Cambridge Scholars Publishing.
SIERRA, J. M. y LASAGABASTER, D. (2008). Los programas AICLE en aulas diversas: ¿Una alternativa para todos? En Lenguaje y Textos, 28, (pp.131-142).
URANGA, B. y MARAÑA, M. (2008). El futuro de las lenguas. Bilbao: Catarata.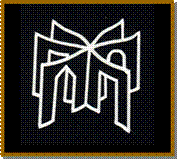 Cómo citar
Warburton, S. (2016). Metodologías activas. Un estudio de AICLE/CLIL en Tecnología e Inglés / Active Learning. A study of CLIC/AICLE in Technology and English. TEJUELO. Didáctica De La Lengua Y La Literatura. Educación / TEJUELO. Didactics of Language and Literature. Education, 26, 213-238. https://doi.org/10.17398/1988-8430.26.239

Tejuelo se publica bajo una licencia Creative Commons Reconocimiento-NoComercial-SinObraDerivada 3.0 España.