La singularidad de las imágenes de la muerte en Emily Dickinson y Carolina Coronado / The singularity of images of death in Emily Dickinson and Carolina Coronado.
Ignacio Fernández Portero
Palabras clave:
Dickinson, Coronado, revolución literaria, tropos e imágenes de la muerte, cambios en la temática y en las formas / Dickinson, literary revolution, images and tropes of death, formal and thematic changes.
Resumen
Resumen:
Los importantes cambios políticos, sociales y económicos que sufrieron los Estados Unidos de América y España en la segunda mitad del siglo XIX, inevitablemente influyeron en la literatura producida en dichos países y en esa época. Los poemas escritos por Emily Dickinson y Carolina Coronado no fueron ajenos a estos cambios. Sin embargo, aunque ambas vivieron en sociedades marcadamente patriarcales, sus reacciones literarias fueron opuestas. De este modo, ni esos trastornos y cambios sociales fueron ajenos a los nuevos temas que aparecieron en la poesía de Coronado, ni lo fueron a la innovación de las formas de algunos de los poemas de Dickinson, que no iban en la línea de los nuevos aires de libertad surgidos tras la Guerra de Secesión. La comparación entre algunos de los poemas más significativos de estas dos escritoras esclarece --en este ensayo-- el alcance de sus cambios en lo que respecta a sus temas y formas literarias.

Abstract:
The deep economic, social and political changes undergone by the United States and Spain during the second half of the 19th century inevitably had an effect on the literature written in these countries at that time. The poems written by Emily Dickinson and Carolina Coronado were no exception. However, though both of them lived in still highly patriarchal societies, their literary response was divergent. Thus, neither those social upheavals and transformations were alien to the new themes of Coronado´s poetry nor was the formal innovation of some of Dickinson´s poems unrelated to the new winds of freedom brought about by the Civil War. The comparison drawn between some of the most significant poems of these two female writers in this essay sheds new light on the extent of their thematic and formal changes.


Citas
Anderson, D. Emily Dickinson: "Presence and Place in Emily Dickinson´s Poetry", Harold Bloom (ED.), Infobase Publishing, New York, 2008.
Beauvoir, Simone de. El Segundo Sexo, Cátedra, Madrid, 1998.
Blasco Esquivias, B. La Casa: Evolución del Espacio Doméstico en España, Vol 2, El Viso, Madrid, 2006.
Bourdieu, P. "Social Space and Symbolic Power", Sociological Theory, Vol 7, Nº 1, 1989, págs. 20-23.
Carnero, G. Los Orígenes del Romanticismo Reaccionario Español: El Matrimonio Böhl de Faber, Universidad de Valencia, Valencia, 1978.
Dobson, J. Dickinson and the Strategies of Reticence: The Woman Writer in Nineteenth-Century America, Indiana University Press, Indiana, 1989.
Kövecses, Z et al. Metaphor: A Practical Introduction, Oxford University Press, New York, 2009.
León de, F. L. Obras Completas Castellanas de Fray Luis de León, Vol.1, El Cantar de los Cantares. La Perfecta Casada. Los Nombres de Cristo.
Escritos Varios, Editorial Católica, Madrid, 1957.
Llorens, V. El Romanticismo Español, Castalia, Madrid, 1980.
Pérez González, I. M. Carolina Coronado. Del Romanticismo a la Crisis Fin de Siglo, Del Oeste Ediciones-Diputación, Badajoz, 1999.
Priddy, A., & Bloom, H. Bloom's How to Write about Emily Dickinson, Infobase Publishing, New York, 2008.
Reesman, J. C.; Krupat, A. American Literature: The Norton Anthology, 7th, Norton & Company, New York, 2007.
Simón Palmer, C. "Escritoras españolas del siglo XIX o el miedo a la marginación", en Anales de Literatura española, Universidad de Alicante, nº 2, 1983.
-----------------------. "Las Románticas y la Sociedad de su Tiempo", en Ínsula n° 516, 1989, págs. 19 -20.
Turner, M. Death Is the Mother of Beauty: Mind, Metaphor, Criticism, The University of Chicago Press, Chicago, 1987.
Valis, N.; Mainer, C. (Eds.). In the Feminine Mode: Essays on Hispanic Women Writers, Bucknell University Press, Lewisburg, 1990.
Wollstonecraft, M. A Vindication of the Rights of Woman, Dover, New York, 1996.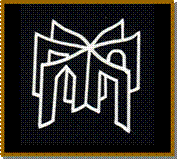 Cómo citar
Fernández Portero, I. (2012). La singularidad de las imágenes de la muerte en Emily Dickinson y Carolina Coronado / The singularity of images of death in Emily Dickinson and Carolina Coronado. TEJUELO. Didáctica De La Lengua Y La Literatura. Educación / TEJUELO. Didactics of Language and Literature. Education, 15, 63-85. Recuperado a partir de https://tejuelo.unex.es/article/view/2529

Tejuelo se publica bajo una licencia Creative Commons Reconocimiento-NoComercial-SinObraDerivada 3.0 España.