Issues that restrain teachers from adapting student-centered instruction in lebanese school.
Palabras clave:
active learning, Learner centered, Lebanon, student-centered learning, teacher-centered learning, traditional curriculum, constructivism.
Resumen
Abstract:
The typical Lebanese classroom is teacher centered, whereby the teacher is respected and is considered to be the bearer of all information. Student centered teaching methods are not in the Lebanese teacher expectations and the usual teacher-student relationships in that learner are not expected to assume responsibility for their educational development by taking a center-stage role in their own learning process. This paper aims to highlight the issues that prevent teachers from adopting a student-centered teaching method. A small scale survey from 100 teachers of 10 different schools selected from various areas in Lebanon was undertaken. The survey results were compared and tested in order to evaluate the reason for not adapting student centered instruction in the Lebanese schools.


Citas
Barlow, M. 'Corpora for Theory and Practice', International Journal of Corpus Linguistics, Vol. 1, Rice University, 1996.
ESIS. "Regulatory development, Lebanon Master Report", 2001. ESIS project. Available at: http://www.eu-esis.org/esis2reg/LBreg7.htm [Accessed 14 June 2005].
Hofstede, G. "Cultural Differences in Teaching and Learning", Elsevier Science B.V., International Journal of Intercultural Relations, Vol. 10, 1986, pp. 301-320.
ISTE Policy Brief, Technology and Student Achievement—The Indelible Link, 2008.
Koh, W. L.; Steers, R. M.; Terborg, J. R. "The effects of transformational leadership on teacher attitudes and student performance in Singapore", Journal of Organizational Behavior, 16(4), 1995, pp. 319‐333.
Ross, J. A.; Gray, P. "Transformationalleadershipandteacher commitment to organizational values: The mediating effects of collective teacher efficacy". School Effectiveness and School Improvement, 17(2), 2006, pp. 179‐199.
Van Der Stuyf, R. R. Scaffolding as a Teaching Strategy, 2002. Essay [Online] Available at http://condor.admin.ccny.cuny.edu/~group4/Van%20Der%20Stuyf/Van%20Der%20Stuyf%20Paper.doc [Accessed 14 June 2005].
Wallace, J.; Wildy, H. "The changing world of school leadership: working in a professional organisation today", The Practising Administrator, 1, 1995, pp. 14-17.
White, R. V. The ELT Curriculum; Design, Innovation and Management, Edited by D. Crystal and K. Johnson, Blackwell Publishers Ltd, Oxford UK and Cambridge USA, 1988.
Windschitl, M. "Framing constructivism in practice as the negotiation of dilemmas: An analysis of the conceptual, pedagogical, cultural, and political challenges facing teachers", Review of Educational, Vol. 72, nº 2, 2002, pp. 131-175.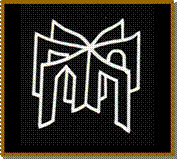 Cómo citar
Kari Jabbour, K. (2013). Issues that restrain teachers from adapting student-centered instruction in lebanese school. TEJUELO. Didáctica De La Lengua Y La Literatura. Educación / TEJUELO. Didactics of Language and Literature. Education, 17, 85-96. Recuperado a partir de https://tejuelo.unex.es/article/view/2547

Tejuelo se publica bajo una licencia Creative Commons Reconocimiento-NoComercial-SinObraDerivada 3.0 España.