La traducción audiovisual en la enseñanza de una LE: la subtitulación como herramienta metodológica para la adquisición de léxico / Audiovisual Translation in the teaching of a FL: Subtitling as a Methodological Tool for Lexis acquisition
Betlem Soler Pardo

UNIVERSITAT DE VALÈNCIA
Palabras clave:
didáctica de la lengua inglesa, traducción audiovisual, subtitulación, adquisición de vocabulario.
Resumen
Resumen
La traducción y los materiales audiovisuales han demostrado ser herramientas eficaces para el aprendizaje de una lengua extranjera. Hemos querido abordar la traducción audiovisual desde el punto de vista didáctico tomando una de sus modalidades, la subtitulación, para obtener evidencia de su eficacia como método pedagógico para la adquisición de léxico en una lengua extranjera. Para ello, hemos creado una serie de actividades basadas en un vídeo con subtítulos con el que pretendemos obtener un incremento en la adquisición de léxico y una mejora en la comprensión lectora y auditiva, y la expresión escrita de los alumnos. 
Palabras clave: didáctica de la lengua inglesa; traducción audiovisual; subtitulación; adquisición de vocabulario.
ABSTRACT
Translation and audiovisual materials have proven effective tools for foreign language acquisition. This article addresses audiovisual translation from a pedagogical perspective, focussing primarily on subtitling. The aim is to document their effectiveness as a teaching method for the acquisition of vocabulary in a foreign language. In order to achieve this goal, I have created a series of activities based on a video with subtitles designed to optimise the acquisition of vocabulary and facilitate improvement in students' reading, listening, and writing skills.
Keywords: English didactics; audiovisual translation; subtitling; vocabulary adquisition.
Citas
BIBLIOGRAFÍA
Baltova, I. (1999). Multisensory Language Teaching in a Multidimensional Curriculum: The Use of Authentic Bimodal Video in Core French en Canadian Modern Language Review, 56: 32-48.
Borrás, I. y Lafayette, R. C. (1994). Effets of multimedia courseware subtitling on the speaking performance of college students of French, en The Modern Language Journal, 78: 61-75.
Caimi, A. (2002). Cinema: Paradiso delle lingue. I sottotitoli nell'aprendimento linguistico, en Rasegna Italiana di Linguistica Applicata 34(1).
Canale, M. y Swain, M. (1980). Theoretical Bases of Communicative Approaches to Second Language Teaching and Testing en Applied Linguistics, 1.
Canning-Wilson, C. (2000). Practical Aspects of Using Video in the Foreign Language Classroom. The Internet TESL Journal, VI: 11, obtenido el 3 de septiembre, 2015 desde http: //iteslj.org/,
Cepon, S. (2011). Interlingual Subtitling as a Mode of Facilitating Incidental Foreign Language Acquisition, en English for Specific Purposes World, 11, 33: 1-37.
Chaume, F. (2004). Cine y traducción. Madrid: Cátedra.
Clipflair. (2011). http: //www.clipflair.net/. Lifelong Learning Programme.
Cook, G. (2010). Translation in Language Teaching: An Argument for Reassessment. Oxford: Oxford University Press.
Danan, M. (1992). Reversed Subtitling and Dual Coding Theory: New Directions for Foreign Language Instruction, en Language Learning, 42, 4: 497-527.
Danan, M. (2004). Captioning and Subtitling: Undervalued Language Learning Strategies, en META: journal des traducteurs/Meta: Translator's Journal, 49, 1: 67-77.
Delabastita, D. (1989).Translation and mass-comunication: Film and TV translation as evidence of cultural dynamics, en Babel, 35, 4: 193-218.
Díaz-Cintas, J. (2012). Los subtítulos y la subtitulación en la clase de lengua extranjera, en Abehache, año 2-3: 95-114.
Harmer, J. (2005). The Practice of English Language Teaching. Longman: Edinburgh.
Kilickaya, F. (2004). Authentic Materials and Cultural Content in EFL Classrooms. The Internet TESL Journal, X: 7, disponible en: http: //iteslj.org/, visitado 5 julio, 2016.
Mayer, R.E. (2001). Multimedia Learning. Cambridge: Cambridge University Press.
Neves, J. (2004). Language awarenesss through training in subtitling, en P. Orero (ed.), Topics in Audiovisual Translation. Amsterdam & Philadelphia: John Benjamins, 127-140.
Paivio, A. (2006). Dual Coding Theory and Education", Draft chapter for the conference on "Pathways to Literacy Achievement for High Poverty Children, The University of Michigan School of Education.
Pavakanun, U. & d'Ydewalle, G. (1992). Watching foreign television programs and language learning, en F. L. Engel, D. G. Bouwhuis, T. Bosser y G. d'Ydewalle (eds.), Cognitive Modelling and Interactive Environments in Language Learning. Berlin: Springer Verlag, 193-198.
Stempleski, S. (1991). Teaching communication skills with authentic video, en S. Stempleski y P. Aracario (eds.), Video in second language teaching: using, selecting and producing video for the classroom. NY: TESOL, 7-24.
Talaván, N. (2013). La subtitulación en el aprendizaje de lenguas extranjeras. Barcelona: Octaedro.
Tomalin, B. (1986). Video, TV and radio in the English class. London: Macmillan Publishers Ltd.
Torralba, G. (2016). L´aprenentage de llengües a través de la traducció audiovisual: la subtitulació com a eina per a l´adquisició de lèxic en llengua estrangera. Universitat Jaume I.Tesis doctoral.
Vanderplank, R. (1988). The value of teletext sub-titles in language learning, en ELT Journal 42, 4: 272-281.
Vanderplank, R. (2010). Déjà vu? A decade of research on language laboratories, television and video in language learning, en Language Teaching, 43, 1: 1-37.
Wang, Y. y Shen, C. (2007). Tentative model of integrating authentic capioned video to facilitate ESL learning, en Sino-Us English Teaching, 4, 9.
Wagener, D. (2006). Promoting Independent Learning Skills Using Video on Digital Langauge Laboratories, en Computer Assisted Language Learning, 19, 4-5: 279-286.
Zabalbeascoa Terrán, Patrick. 1990. Aplicaciones de la traducción a la enseñanza de lenguas extranjeras. Sintagma 2: 75–86, obtenido 13 de junio 2015 desde www.raco.cat/index.php/Sintagma/article/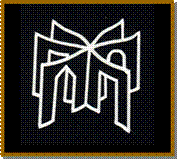 Cómo citar
Soler Pardo, B. (2017). La traducción audiovisual en la enseñanza de una LE: la subtitulación como herramienta metodológica para la adquisición de léxico / Audiovisual Translation in the teaching of a FL: Subtitling as a Methodological Tool for Lexis acquisition. TEJUELO. Didáctica De La Lengua Y La Literatura. Educación / TEJUELO. Didactics of Language and Literature. Education, 26, 163-192. https://doi.org/10.17398/1988-8430.26.163

Tejuelo se publica bajo una licencia Creative Commons Reconocimiento-NoComercial-SinObraDerivada 3.0 España.