El corrido del narcotráfico como descendiente del folclor popular hispano / The drug trafficking ballad and its link to the Spanish popular poetry
Herlinda Ramirez-Barradas

Purdue University Calumet
Palabras clave:
literatura latinoamericana, poesía, cultura popular, corrido
Resumen
Resumen: El artículo es una revisión de los corridos sobre el narcotráfico que en las últimas décadas han invadido el mercado nacional de México y algunas partes de Estados Unidos. En primer lugar se presenta dimensión sensacionalista de la poesía popular y, a partir de los estudios de Julio Caro Baroja. Después, se hacen conexiones entre el romance vulgar y los narcocorridos que, a pesar de los siglos que los separan, presentan una visión similar del delincuente común a quien el pueblo admira por sus despliegues de bravura y coraje. El rastreo permite concluir que el narcocorrido no surge como un fenómeno único, su existencia se debe a la relación que existe entre este nuevo subgénero y viejas expresiones poéticas populares.
 Palabras clave: literatura latinoamericana; poesía; cultura popular; corrido
Abstract: The article is a review of the corridos on drug trafficking that States in recent decades have invaded the national market of Mexico and some parts of the United. First, it presents the sensationalist dimension of folk poetry, based on Julio Caro Baroja studies. Then, it makes connections between the romance vulgar and the narcocorrido that, despite the centuries that separate them, show a similar view of the common criminal, admired by the people for their displays of bravery and courage. The investigation allows concluding that the narcocorrido emerges not as a unique phenomenon; its existence is due to the relationship between this new sub-genre and old popular poetic expressions.
 Keywords: latin american literature; ballad; folk culture; poetry
Citas
Astorga, Luis (1995), Mitología del narcotraficante en México. México, Universidad Nacional Autónoma de México.
Buknas de Culiacán (2012), "El compa 300". Obtenido 8 de agosto 2016, desde https://www.youtube.com/watch?v=jxCNbYrNN6g
Burgos Dávila, César Jesús (2013), "Narcocorridos: Antecedentes de la tradición corridística y del narcotráfico en México", en Studies in Latin American Popular Culture, vol. 31, pp. 157-183.
Campa, Arthur L. (1976), Hispanic Folklore Studies. New York: Arno Press.
Campos, Rubén (1929), El folklore literario en México. México, Secretaría de Educación Pública.
Caro Baroja, Julio (1990), Ensayo sobre la literatura de cordel. Madrid, Istmos.
De María y Campos, Armando (1962). La revolución mexicana a través de los corridos, vol. I. México, Talleres Gráficos de la Nación.
Díaz González, Miriam (2010), Perspectiva sociocrítica del narcocorrido. México, Universidad Michoacana de San Nicolás de Hidalgo.
Gilard, Céline (2011), "Mujeres Valientes: del cordel español a la poesía popular hispanoaméricana", en Flores Enrique; Gilard, Jacques (coord.), Cantares de bandidos: heroes, santos y proscritos en América Latina. México, Universidad Autónoma de México, pp. 81-106.
González, Aurelio (2010), "El lenguaje del corrido: expresión de la balada hispánica". IX Congreso Argentino de Hispanistas. Asociación Argentina de Hispanistas, La Plata.
Grupo Exterminador (2006), "Los dos rivales", en Corridos Perrones. Fonovisa.
Hernández, Larry (2009), "El baleado". Obtenido 8 de agosto 2016, desde
https://www.youtube.com/watch?v=kbs0BttOdXo.
Herrera Sobek, María (1979), "The Theme of Smuggling in the Mexican Corrido", en Revista Chicano Riqueña, nº. 4, pp. 49-61.
___ (2005), "The Mexican/Chicano Narcocorrido: Subversive and Transgressive Discourse in Drug Smuggling Mexican Ballads", en Ahrens, Rüdiger; Herrera Sobek, María; Ikas, Karen; Lomelí, Francisco; (eds.) Violence and Transgression in World Minority Literatures. Univestitätsverlag, Winter, Heidelberg, pp. 83-100.
Leal, Luis (1954), "La cucaracha", en la Revista de la Universidad de México, vol. 8, nº. 5 pp. 15-17
Los Capos de México (2012). "El hijo de la chingada". Obtenido 12 de octubre 2015, desde https://www.youtube.com/watch?v=VcSd5JocHQM
McDowell, John H. (2012), "The Ballad of Narcomexico", en Journal of Folklore Research, vol. 49, nº 3, pp. 249-74.
McGirk, Tim (2010), "Narcocorridos: The Balladeers of Mexico's Drug Wars", Time. Obtenido 12 de mayo, desde http://content.time.com/time/magazine/article/0,9171,2026902,00.html
Mendoza, Vicente T. (1984) [1954], El corrido mexicano. México, Fondo de Cultura Económica.
Quiñones, Sam (2001), True Tales from another México: The Lynch Mob, the Popsicle Kings, Chalino and the Bronx. Albuquerque, University of New Mexico Press.
Ramírez Pimienta, Juan Carlos (2004), "Del corrido de narcotráfico al narcocorrido: Orígenes y desarrollo del canto a los traficantes", en Studies in Latin American Popular Culture, vol. XXIII, pp. 21-41.
___ (2008), "Tres momentos de la cultura del narco". Obtenido 4 de abril de 2016, desde https://narcocorrido.wordpress.com/2008/12/16/tres-momentos-de-la-narcocultura-en-mexico/
____ (2010), "En torno al primer narcocorrido: Arqueología del cancionero de las drogas", en A contracorriente: A journal on Social History and Literature in Latin America, vol. 7, nº. 3, pp. 82-99.
___ (2011) Cantar a los narcos: voces y versos del narcocorrido, México: Planeta de libros.
Sánchez, Cuco (s/f), "Aquí está Heraclio Bernal", en Discos Colombia de México, S.A. LP, nº. 8467-41713-60002. Estado de México.
"Sebastiana del Castillo" (pliego suelto s/f). Obtenido 8 de agosto 2016, desde http://soltorres.udl.cat/bitstream/handle/10459/917/AROM-1-0069.pdf?sequence=1
Valenzuela Arce, José Manuel (2003), Jefe de Jefes: corridos y narcocultura en México. Cuba: Casa de las Américas.
Vanegas Arroyo, Antonio, Colección de pliegos sueltos, sin fecha.
___ "El valiente del Bajío", en la biblioteca de la Universidad de California, Berkeley, signatura xfPQ7260rc6, nº 5073.
___ "El valiente costeño" en el Colegio de México signatura CE 784.4972 C8255, nº 170
___ "El valiente de Guadalajara" en el Colegio de México, signatura CE 784.4972 C8255 nº. 230.
Wald, Elijah (2001), Narcocorrido: A Journey into the Music of Drugs, Guns, and Guerrillas. New York: Rayo.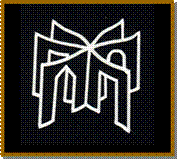 Cómo citar
Ramirez-Barradas, H. (2017). El corrido del narcotráfico como descendiente del folclor popular hispano / The drug trafficking ballad and its link to the Spanish popular poetry. TEJUELO. Didáctica De La Lengua Y La Literatura. Educación / TEJUELO. Didactics of Language and Literature. Education, 26, 143-162. https://doi.org/10.17398/1988-8430.26.143

Tejuelo se publica bajo una licencia Creative Commons Reconocimiento-NoComercial-SinObraDerivada 3.0 España.